Etienne Lacroix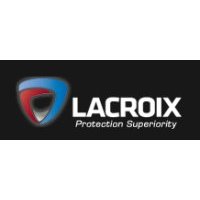 6 boulevard de joffrery
CS 30213-31605 Muret Cedex
France
With a stable economic performance, a loyal and passionate workforce, our company maintains a human scale while constantly pushing the limits in innovation. It is upon this culture of innovation that we have decided to establish our company identity.
High performance, immediate response, and efficiency characterize the companies of the Etienne Lacroix Group. Built with years of experience, our image is the result of perpetual innovation.
Strengthen our position as a leader in innovation and achieve a new identity as a global company, evidencing our state-of-the-art technology.
Performance, reactivity, efficiency.
These are Etienne Lacroix Group's qualities